Commercial Irrigation Services in Anne Arundel County

Maryland Landscape Irrigation
At Arundel Irrigation, we are proud to provide you with the services you need to keep your commercial lawn beautiful and green. We understand how important it is to make a great first impression, especially with your property, which is why we are here to ensure your landscape is healthy.
We have offered commercial irrigation services in Maryland for more than 25 years, always supplying reliable and professional services. Our locally owned and operated business is staffed by certified technicians who know how to come up with custom solutions for your landscape. Don't want to deal with the hassle of manual watering? We get it–and we can help.
We work on the following types of commercial projects: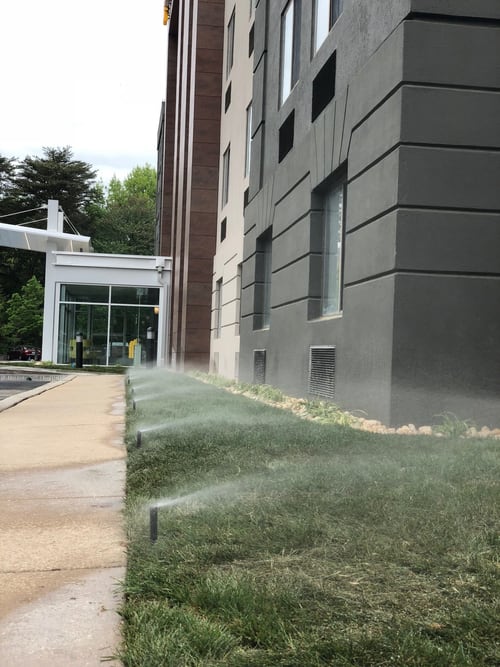 Golf Courses
Restaurants
Commercial Buildings
Offices
Hotel Properties
From repairing broken pipes and sprinkler timers to addressing low-pressure problems, our team can do it all. We can install, repair, or inspect your commercial irrigation system whenever you need it. Let us provide you with a custom-designed irrigation system that will produce outstanding results!
Contact Arundel Irrigation today at (410) 360-1477 to schedule service or request an estimate.
What Sets Us Apart?
Certified Technicians
Professional & Reliable
Locally Owned & Operated
Affordable Quality Products
Over 15 Years of Experience