Lighting in Anne Arundel County
Maryland Landscape Lighting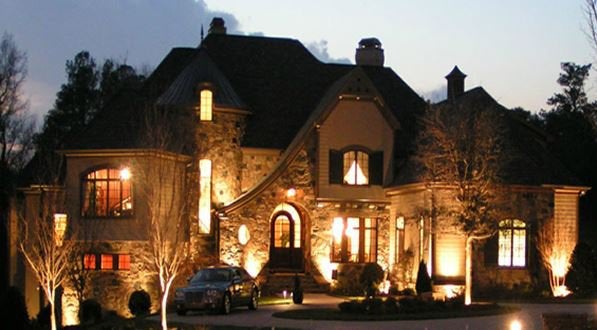 Arundel Irrigation designs landscape lighting to enhance curb appeal, illuminate sidewalks and drives for greater safety, and provide spot or flood lights to increase security for your home or business. Our experts will work directly with you to design the most sophisticated lighting details to enrich your outdoor space with lighting strategically focused on the most important areas, whether it be a garden path or your business entrance.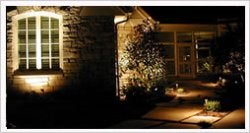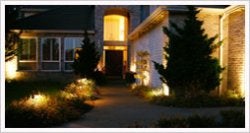 Landscape lighting experience and know-how
Arundel Irrigation has the experience and know-how for all your landscape service needs. We design and install all types of landscape lighting systems, including:
Lawn
Decorative/spot
Deck
Step
Path
Entrance
We use top-of-the-line products to ensure you get the best results residentially or commercially. We have been servicing local communities for over 25 years and take pride in giving our customers the best we have to offer while striving to remain affordable. Whatever your Maryland state landscape lighting objective, Arundel Irrigation has the design to fulfill it.
Benefits of a low voltage lighting system
Landscape lighting systems not only increase the beauty of your home but also its value! We use low voltage lighting systems, which ensures you get the results you want at an affordable cost, without incurring unnecessarily high utility fees going forward.
A low voltage lighting system can use up to two-thirds less power than a high voltage system, while illuminating your home or business just as effectively. Low voltage systems are easier to install and less obstructive, and therefore less visible during the day. There is also less risk of disruption to your property, as well as increased safety with the system itself. This translates to savings for you on both installation and your regular utility bills than you would realize with a high voltage system.
Landscape lighting designs
Our landscape lighting designs will emphasize the architectural details of your home or business as you want them accentuated, highlighting every charming element. Lighting designs can also highlight your garden or yard artwork, expose dark corners or thick landscaping areas, and illuminate paths and walkways making them safer for use at night. Landscape lighting design will extend your outdoor living space for use during nighttime, so your party won't have to go inside just because the sun went down. Our landscape lighting services will also extend your view from within your home or business, making you more secure.
Landscape lighting adds value and curb appeal to any home or business, and our professionals know just how to maximize that value. Let the landscape design experts at Arundel Irrigation turn your landscape lighting vision into reality.
Call (410) 553-5133 to get started with a free estimate!
What Sets Us Apart?
Certified Technicians
Professional & Reliable
Locally Owned & Operated
Affordable Quality Products
Over 15 Years of Experience