Landscape Lighting in Anne Arundel County
Light Up Your Home with Arundel Irrigation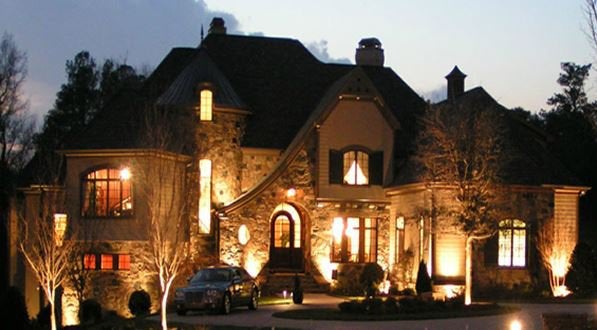 Does your lawn need some sprucing up? Perhaps you haven't thought much about it, or maybe you have some fixtures that need replacing. Whatever the case at your Pasadena, MD home, Arundel Irrigation is here to help. We've been enhancing curb appeal since 1990, and we have no intention of stopping. Our team provides premier landscape lighting to create your ideal aesthetic and increase security on your property. We work with you to design your lighting, right down to the minute details. When you work with us, your options are numerous. Our team has helped our clients with jobs big and small. Once we're done, you'll have a lawn fit for royalty!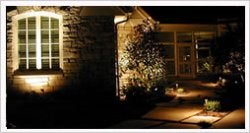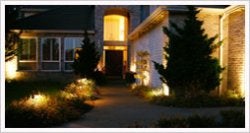 Designing Landscape Lighting for All Areas
At Arundel Irrigation, we know your design ideas aren't confined to one area of your yard. You might picture decorative lighting around a walkway, as well as spot lighting that emphasizes your doorway. Because your ideas are unlimited, we provide lighting systems for all areas of your property. No matter where you'd like lighting installed, we use top-of-the-line products in all of our residential and commercial jobs. Our team has worked with numerous clients to install all types of landscape lighting systems in the following areas:
Lawn
Deck
Step
Path
Entrance
Decorative/spot
We Offer the Following Types of Lighting
Once you've decided where you want your lighting, it's time to choose a type of lighting for your residential or commercial property. You might want to illuminate a decorative water feature or keep your deck well-lit for when you have company. Regardless of the size of your property, you'll have several options when it comes to landscape lighting. Our clients have their pick of the following lighting systems:
Why Invest in Landscape Lighting?
Most of our clients choose to invest in landscape lighting because of the enhanced curb appeal it offers your Pasadena, MD home or business. Others enjoy the increased safety that comes with a well-lit property. However, Arundel Irrigation provides systems that expand on those benefits. Our lighting systems are low voltage, which means a more cost-effective alternative to competing systems on the market. You get all the benefits of a beautiful lighting landscape without the astronomical utility bills. In fact, low-voltage lighting systems tend to use up to two-thirds less power than a typical high-voltage system. Why else install low-voltage lighting? These systems are easier to install, less visible during the day, and just as effective at lighting your property.
Design a Landscape Fit for You
When you work with the team at Arundel Irrigation, you'll find a group of experts in the field of landscape design and lawn irrigation. Our landscape lighting designs emphasize the architectural details of your home and business. You can choose which features you want to stand out and which you'd rather fade into the background. If you have a garden you're especially proud of or a stunning water feature, lighting design can highlight those as well. Maybe you have a property with lots of dark nooks and crannies. Our lighting systems can get in those hard-to-reach areas and illuminate them, making them much safer once the sun goes down. Many of our customers install outdoor lighting so they can entertain outdoors even after dark. No matter which of these descriptions sounds like you, Arundel Irrigation can give you the landscape lighting you've been dreaming of.
Get Your Free Estimate Today
Ready to take your home or business to the next level? While landscape lighting enhances your curb appeal, it also increases security, and our low voltage systems take the burden off your energy bills. Whether you want to create outdoor entertaining space or you're trying to emphasize your favorite architectural feature, Arundel Irrigation has the solutions for you. Landscape lighting adds value and curb appeal to any home or business, and our professionals know just how to maximize that value. We've been in the business for nearly 30 years, assisting with lighting and lawn irrigation. Let the landscape design experts at Arundel Irrigation turn your landscape lighting vision into reality. Contact us today for a free estimate!
What Sets Us Apart?
Certified Technicians
Professional & Reliable
Locally Owned & Operated
Affordable Quality Products
Over 15 Years of Experience