Residential Irrigation Services in Anne Arundel County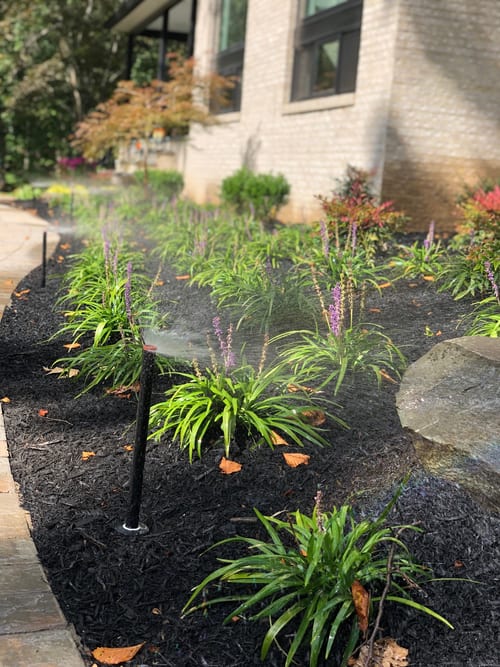 When you need effective watering and irrigation systems for your property, there's no better choice than Arundel Irrigation. Our team has over 25 years of landscaping experience, and we can expertly design a drainage and irrigation system that best suits your needs and your budget. Whether you're a commercial developer or a homeowner looking to protect your garage from moisture and mold, we'll take the time needed to configure a run-off system that will protect your structures and your property from oversaturation. We've served countless commercial and residential clients over the decades, including HOA associations, golf courses, hotel chains, and countless homeowners. Our crew is licensed and insured for your peace of mind and we can liaison with your contractor to ensure your new drainage and irrigation system matches your budget and works within your timeline. Contact us today for more information.
Anne Arundel County Irrigation Systems
Everyone wants their lawn to be healthier, greener, and thicker—and at Arundel Irrigation, we can help make this possible. Whether you're looking for a signature irrigation system to maintain your lawn or need an effective driveway drainage system to protect your basement and garage, we can ensure your property is amply watered and securely protected from moisture and mold buildup. We service all kinds of residences including:
New Homes
Existing Homes
Subdivisions/HOAs
Retirement Communities
We can supply you with all the irrigation-related services you need, from adding new sprinkler heads to repairing low-pressure problems. From an aesthetic point of view, a green and well-maintained yard can make your home stand out from all the rest. It can also increase your home's property value.
The benefits of custom irrigation systems

Do you want to maintain your lawn and landscaping without paying an outrageous water bill every month? You may be surprised to learn that a custom-designed watering or irrigation system is your best solution. We offer effective sprinkler and drip irrigation systems that can conserve water and prevent over or under-watering your lawn and foliage. These systems can also lower your utility bill. Our landscaping design team will meet with you to understand your irrigation needs and design a water delivery system that waters as little or as much as you'd like when and where you'd like it. We also offer effective home drainage system installations and commercial sprinkler systems that can work on any-sized property. Keep your grounds looking their best when you contact Arundel Irrigation today.
Our irrigation system installation process
When you contact Arundel Irrigation for your property irrigation needs, you can rely on our ability to deliver a signature system that will last a lifetime. Our landscape designers will meet with you to better understand your unique requirements and design a custom irrigation system layout that works with your budget. After final approval, we'll handle every aspect of the permit pulling, trenching, and installation process. Our crew is fully licensed and insured for your peace of mind, and we'll ensure your grounds and tenants are protected as we work. Upon completion, we'll rigorously test your new system to ensure it functions as it should and walk you through the control panel usage while answering all of your questions. At Arundel Irrigation, we've built a reputation for creating robust and affordable irrigation systems, and we'll strive to exceed your expectations.
Why Work with Arundel Irrigation?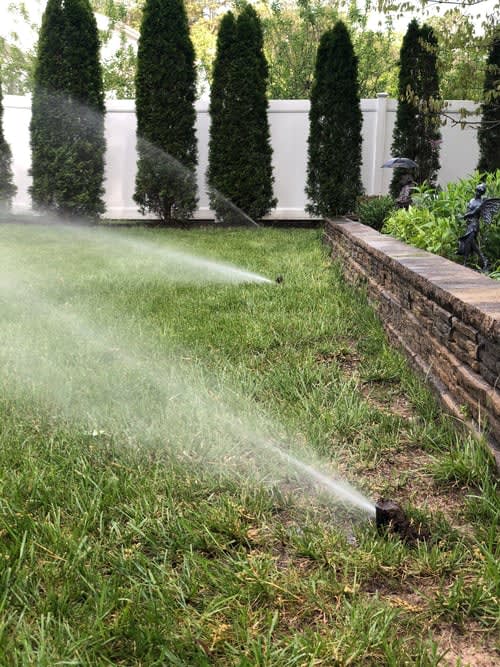 When you are looking for a landscape irrigation company to meet your lawn's unique needs, you can count on us. A locally owned and operated company, our staff includes fully certified technicians. We have more than 25 years of experience and provide each of our customers with a custom-designed, durable, and long-lasting system. We specialize in a wide range of landscaping care solutions including:
Commercial and Residential Lawn Irrigation
Entranceway Lighting
Infiltration Drainage Systems
Driveway Drainage Systems
Sump-Pump Drainage Systems
Gutter and Downspout Drainage Systems
And more!
In every project we undertake, our goal is to provide our customers with a 100% satisfying experience. To learn more about Arundel Irrigation and how we can get your yard in its best shape yet, contact us for a free estimate today at (410) 553-5133!
What Sets Us Apart?
Certified Technicians
Professional & Reliable
Locally Owned & Operated
Affordable Quality Products
Over 15 Years of Experience