Convenient Landscape Sprinklers in Anne Arundel County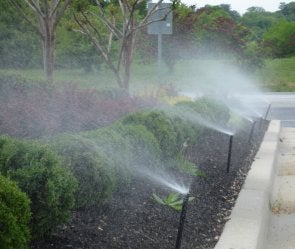 When you're looking for landscape sprinklers that are perfect for your home or commercial property, there are three things that you evaluate: water efficiency, convenience of use, and cost effectiveness. Some people claim that in-ground sprinkler systems waste your money, water, and resources, but that is the result of utilizing inefficient systems. With newer technological advances, you can get a sprinkler system that optimizes water efficiency and convenience, while saving you money in the long run. But the best part? Installing this system gives your property a huge boost in value.
At Arundel Irrigation, we offer affordable in-ground sprinkler installation services. By strategically placing in-ground sprinklers throughout your property, we can ensure your landscape receives the correct amount of water it needs in the proper areas. Our team has more than 25 years of residential and commercial landscape irrigation experience and is more than happy to help you install the perfect irrigation system for your property.
Not everyone has the time and energy to set up and remove portable sprinklers every day. By investing in an efficient, perfectly installed in-ground sprinkler system, you'll never have to water the lawn by lugging a heavy hose around your property again.
Why have I heard that sprinkler systems wastewater?
Many people who talk about wasting water and energy on sprinkler systems are those who have not properly programmed their sprinklers or who have neglected regular maintenance for their system. One damaged sprinkler head can waste up to 750 gallons of water per hour. Furthermore, many contractors who install irrigation systems do not have the proper training needed to perform a perfect installation. Ensuring that someone like the licensed professionals at Arundel Irrigation installs your in-ground sprinkler system is the best way to avoid wasting your water, time, and money.
In-ground sprinklers are a great choice for your property because they can be set on a programmable timer to distribute water appropriately across your lawn. If you have a finicky ficus tree, you can even program your sprinkler to release more or less water into its area to ensure it's getting exactly what it needs.
How do I make the best use of my new in-ground sprinkler system?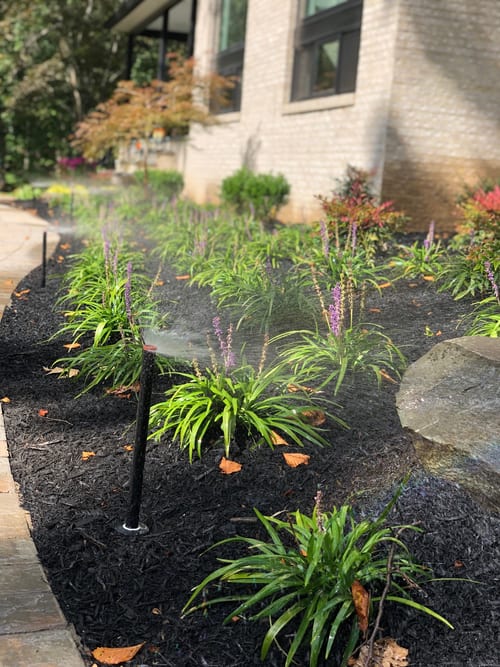 Perform regular maintenance: Having your sprinkler system inspected regularly helps you catch problems early. A damaged water pipe can leak up to 16 gallons of water per minute, so be sure to have licensed professionals like Arundel Irrigation check for missing or damaged sprinkler heads and ensure your system is receiving proper water pressure.
Water at the right time: While watering at night may be more convenient, this can increase the likelihood that your property develops mold and mildew. By setting your irrigation timers to water in the morning, you avoid the extra moisture caused by overnight watering by allowing the midday sun to evaporate any excess.
Winterize your irrigation system: Much like the pipes in your home, your irrigation system needs to be winterized. Be sure to have Arundel Irrigation come out before the first frost to blow the water out of your pipes and insulate them, so you can avoid frozen or bust pipes in the future.
What Sets Us Apart?
Certified Technicians
Professional & Reliable
Locally Owned & Operated
Affordable Quality Products
Over 15 Years of Experience