Service & Maintenance in Pasadena, Maryland
At Arundel Irrigation, we set the bar high by not only setting up your residential or commercial irrigation system but by also providing you with the maintenance you need.
Our set-up services include:
Setting up a Custom Designed, Durable and Long Lasting Irrigation System
Adding New Sprinkler Heads or Entire Zones
Installing Automatic Rain and Freeze Shut-Off
Installing the Quality Drainage Systems and Lighting You Need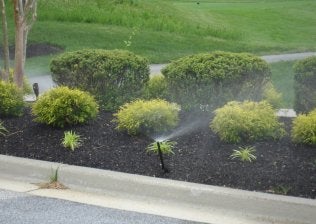 Our maintenance services include:
Repairing Broken Pipes and Fitting
Repairing/Replacing Sprinkler Timers
Repairing/Replacing Broken Sprinkler Heads
Locating Lost Valves Using Electronic Locating Equipment
Diagnosing and Repairing Low-Pressure Problems
Locating Leaks and Eliminating this Problem
Detecting and Repairing Lost Valves
Detecting and Repairing Cut Wires
Locating and Repairing/Replacing Solenoid Valves
Checking the System for Coverage and Operation of all Heads and Zones
Complete Winterization and Spring Start-Up
Fixing/Replacing any Malfunctioning Lights
A Customer-Centered Approach
No matter what your yard's unique irrigation needs may be, you can be confident our team of certified technicians can meet them. When you work with us, our goal isn't to go in and provide you with just a one-time service but to build a long-lasting relationship with you. We are always on call to fix any issues or emergencies you might be experiencing.
To learn more about our customer-centered approach and ongoing maintenance services, do not hesitate to contact us today at (410) 360-1477!
What Sets Us Apart?
Certified Technicians
Professional & Reliable
Locally Owned & Operated
Affordable Quality Products
Over 15 Years of Experience